Just a pretty picture for the sake of prettiness. :-) Grand Teton National Park
Hi guys, how is your weekend going? I'll let you know how mine is on Monday. ;-)
I
've been making a concerted effort to write more often and grow my little blog a bit.
So...I recently snagged a few sponsor spots on some of the blogs I read on the regular.
I thought it would be fun to do a round up of who I am currently
sponsoring so I can look back at it when I have hundreds of followers (haha!) and remember who helped me get there. (OK, I know Passionfruit keeps track of all that but I still think it is fun to keep a record,

PLUS -

I like all of these ladies, and you probably will, too!)
Obviously not all
17
18 of you read all the same blogs that I do
(probably not...but that would be weird if you did)
so perhaps you can find someone new! I suggest...all of them. :-)
So, for
(some of)
September and
(some or all of)
October
my button could/can be found featured on these lovely blogs...
Raven @ Don't Quote the Raven
She's funny, has cute kids, and isn't afraid to say what she's thinking.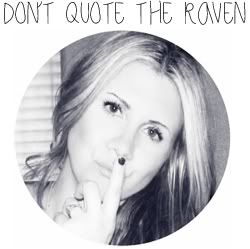 Kristen @ Whiskey Tango Foxtrot
She lives in Germany, does kick ass blog design, and loves Harry Potter.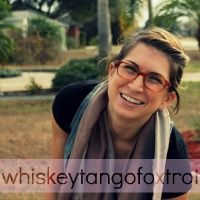 English @ Be Freckled
She (also) lives in Germany!, takes great pics, and has a couple of cute

(and photogenic!)

dogs.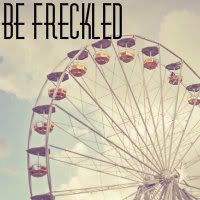 Michelle @ The Vintage Apple
She's expecting a baby!, is super sweet, and hosts a very popular link up that I love.
You should check these blogs out, if you haven't already. :-)
Obviously my sidebar contains more of my favorites,
and my link love page (at the top) has other blogs that may not have buttons.
I follow a lot of food and travel blogs, particularly people who travel "full time".
Check em out!