We have dinner reservations later for our anniversary, otherwise it's just a typical Sunday around these parts. A few of the blogs I have followed lately are linking up for Sunday Social and I thought it would be fun.
When I saw the topic was BOOKS, well...I knew I had to get a post up. :-)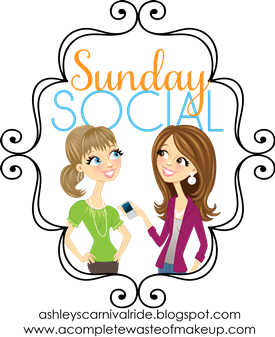 Lets get literary!
*Note* I absolutely had to go with just typing my first instincts on these because choosing a favorite book, character, anything is waaaay too difficult. No over thinking it.
1. Favorite childhood book? - The Secret Garden, Where the Red Fern Grows, Charlotte's Web...ugh, so many.
2 . Favorite Book lately? - I really liked 11/22/63, The Guernsey Literary and Potato Peel Society, and The Book Thief
3.
Book you wish you could live in?
- First instinct is the Outlander series.
I know living in the 1700s was hard but if Jamie was there with me...
hehe
4. If you could be any character from a book who would it be and why? - again, Claire Frasier comes to mind. Not that I think she had it easy, but she has a great story! I can't think of one character off the top of my head who DID have it easy.
5. Favorite Book turned Movie? - The Green Mile was a really good one.
6. Favorite Magazines? - Lately HGTV type stuff. I'll grab a People or other celeb rag at the hair salon. The only magazine I subscribe to is Conde Naste Traveler. A girl can dream, right?
I'm off to see what books everyone else is talking about.
Nothing beats a good book discussion. :-)