One of my regular reads is the lovely Janna.(--->)
Her husband is currently serving overseas and she wrote
this touching post
about how much receiving mail helps boost morale for the soldiers.
I thought this was a great way to give back.
After I signed up with her to send a package, she helpfully
posted this
as a reminder of what type of items to send.
So, last weekend I headed to my local drug store and got my shop on. I basically just roamed the aisles tossing in anything that I thought deployed soldiers might want or need. (In particular the snack, toy, and travel size aisles.)
After bringing my bounty home I called USPS and requested Military Care Packages, and they
FINALLY
arrived earlier this week!
*Just a note to anyone ordering boxes, I asked for 2 "kits" and each kit came with 2 boxes, so I actually have 4 kits.
I decided to do two packages and while shopping I decided to gear one toward men and one toward women. Everything (besides possibly the Cosmo magazine) in the ladies package will work for men, too.
Snacks, magazine, gum, candy, mini pool table, drink packs, tissue packs, wet wipes, sunscreen, chapstick, mini shampoo/conditioner, razors, mini deodorant, floss sticks
Magazine, trail mix, tea, candy, gum, mini deodorant, mini shampoo and conditioner, razors, small tissue packs, chapstick, mini sunscreen, Uno card game, small pink broom/dustpan
I put all the drink packets (Starbucks Via, lemonade, Hawaiian Punch) in a zip lock baggie
Same with the shampoo and conditioner. I didn't want them to leak and ruin everything else in the box.
After separating and preparing everything I started putting it into the boxes. They are a good size and the magazines could lay flat in the bottom. After I put everything in the boxes they actually looked pretty empty!
Not the easiest thing to take a pic of but everything was kind of flat and small so the boxes were only about half way full. It looked sad.
So I ran out and grabbed a few more (larger) items.
Cup(s) of noodles, Yakisoba noodles, Pringles, cookies, (more) candy, hot sauce, magnetic chip clips, and "My First Garden" kits.
Now to tackle the shipping forms!
I will be shipping these in a couple days.
I am just waiting for one last item, which just popped into my head today.
These yellow ribbon pops that my friend (http://www.facebook.com/RibbonsCupcakes) makes and sells are the perfect final addition.I already placed my order with her. :-)
She does every color ribbon pop for every cause and illness imaginable. AND she donates a percentage of every sale to the corresponding cause.
(She also makes some amazing cakes, cupcakes and other treats. Some examples can be seen here.)
I want to thank
Janna
, again, for this inspiration. It makes me feel good to do this and I really hope it brightens someones day on the other side of the world.
If you want to send a care package but don't personally know a soldier to send it to, leave a comment on either of Janna's posts or email her via her blog and she can hook you up!
I am pretty proud of this post so I am going to link up with a few lovely ladies... Maybe I will inspire others to do the same! :-) Happy Sunday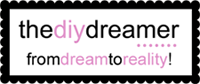 Also...
WhipperBerry