Dear Work... I think next week I will be more motivated to give a crap. Let's just get through today, enjoy this weekend apart and get started again Monday morning.
Dear Gunney...
You sure are a whiny dog! You whine to come in and then sit here and whine in our faces. It's getting kind of old.
(You sure are a cute dog, too, though. And I know you are missing your pesky little sister, so I kind of forgive you. For now! P.S. Juliet will be here tonight.)
Dear Blogs I Am Sponsoring... Love you guys! I am having a lot of fun with my intros and giveaways and getting to know you guys better.
Dear Amazing Race... You are my favorite show on TV right now. Never change.
Dear Boyfriend... I hope your mood improves or this could turn out to be a loooong weekend (and not in a good way).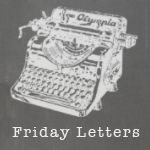 ********************************************
And for Friday's Fancies... Halloween ideas! I don't have a costume in mind and probably won't be dressing up this year. The last time I wore a costume I was a Queen Bee. :-) I had a gold dress, black tights that I spray painted gold strips on, and a springy antennae headband.
So I found some "bumble bee inspired" items
and put this yellow toned, flowery look together.
Bees love flowers!
I personally love the little yellow rose purse. So cute!
You can check out lots of other costume inspired ideas on Long Distance Loving...
just click the button!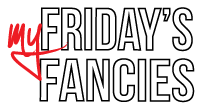 What are YOU thinking for Halloween? Dressing up? Going out?
Maybe if I had a party to go to I would be more creative and come up with something not bee related. hehehe
But, really, it was a cute outfit! And I only had to buy the headband. :-)