Dear This Week...

You sucked. Work sucked. I felt crappy. The dog was hurt and then was a pain in the butt all week. My BF is grumpy.
Dear Friday.... Seriously, so happy you are here. It's been a rough week all around. I'm very ready for the weekend.
Dear Blog Swaps... You were really the one bright spot of my week! I got 2 swap packages and can't wait to blog about them.
Dear Readers... Thanks for hanging in there! I promise to return to more regular

(and less whiny

)

posting next week.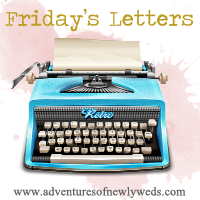 * * * * * * * * * * * * * * * * * * * * * * * * * * * * * * * *

*
Fancies! This cheered me up a bit. :-)
Per Alison: Have you ever been shopping with a friend when they point out a top which is "totally you"? For Friday, November 30th, you'll have your chance to channel you into an outfit. Dress yourself = express yourself!!


I am big on layering and have a cardigan handy almost all of the time. I just love the casual/comfy look of this outfit and it is totally something I would wear.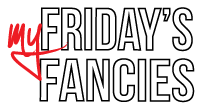 I hope everyone has a great weekend
and hopefully I'll be feeling more like myself next week.