Dear Weekend... Until 3 days ago I thought you were going to be a 3 day long one. What genius at my company is responsible for that screw up?? Ugh...
Dear Rain... I love that you arrived just in time for the split pea soup I made yesterday in the CrockPot! But, you don't need to stay all weekend, OK? Thanks.
Dear Top Chef: Seattle... I haven't seen your premiere yet, but I should have time to watch you this weekend on the DVR. I have enjoyed all of your previous incarnations so I assume I am going to love you.
Dear Readers/Followers... I've jumped up a bunch since being featured on a few blogs, and (I'm sure) due to my BRAVE giveaway. Welcome to all the new people! I'm happy to have you and hope you'll stick around for a long time. :-) (Also, hugs to all the "old" people, of course! hehe)
Dear Boyfriend...
Yes, I DO think it would be fun to go to one of these horse show extravaganzas we've been seeing on billboards around town lately. And yes, it's kind of weird that I have never heard of these before and now there are
TWO extremely
similar shows
in town this month. But hey...it's a date! :-) xoxoxo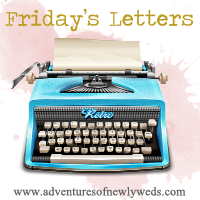 * * * * * * * * * * * * * * * * * * * * * * * * * * * * * * * * * *
And now, time for Friday's Fancies!
This week's theme centers around bonfires, and what you would wear to one!
Alison had this to say about the theme: I hope you'll join me by concocting your most beautiful bonfire look. One of my favorite fall traditions is spending an evening around the bonfire, eating s'mores and staying cozy. I only wish we could all get together for a night of blogger fun and stories around a fire.
(I totally agree! Blogger bonfire? Count me in!)
Here's what I'm thinking, for a beach bonfire...
because, for me, there really is no other kind of bonfire!
We actually go down to Mission Bay pretty often for BBQ/bonfire/fireworks watching, but not as often this time of year. It's all about layering!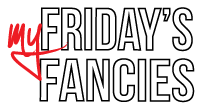 As long as there are plenty of these...
I'll be just fine!
Enjoy your weekend, I know I will, even if it is only 2 days.