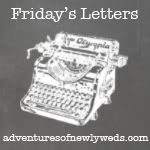 Linking up with the lovely Ashley today for my letters.
Dear Dr. Bro... So excited to hang out with you this weekend. I am glad you get a chance to relax and take a break from all the healing I assume you are doing every day. ;-)
Dear Dr. Bro's Girlfriend... Thank you for doing the San Diego Color Run so the two of you can come hang out! I hope it is fun, it sure looks like it will be.
Dear Trick or Treaters...

Although there were not many of you, you sure were cute. Especially the little girl in love with my Minnie Mouse witches hat. Even my BF thought that was cute.
Dear November... Since my company decided to use our floating holiday on Veteran's Day, I am going to have 2 short weeks coming up. That? Is excellent.
Dear Election Day... Please hurry up and get here already! Geez... I am so tired of all the local political ads. The mayor of San Diego is apparently a very mud-slinging-necessary race. All that does is make you both look slimy. Just shut up and get off my TV.
Dear Bloggers I am Sponsoring for

(some or all of)

November... I felt like October was good for my little blog. Let's see if we can make it happen again ladies! :-)
Dear Readers... If you don't read any of these blogs yet, check them out! Oh, and have a GREAT weekend please, would ya? OK, good.
********************************************
For November you can find my button on these lovely spaces...
Across The Pond
Megan: CA girl in Scotland, model turned neuroscientist, engaged to an Irishman!
Mish: San Diego girl like me!, writes hilarious family stories, taking off to travel the world in just a few days!
Ricci: Big hair tamer, lover of all things Bath&BodyWorks, extremely sweet girl!
Janna: Soldier's wife, gorgeous inside and out, counting down deployment time!
And a couple of repeats from October, I like these ladies a lot! (Obvs.)
English: Lives in Germany, takes gorgeous pics, and reads good books.
Kristen: Also

l

ives in Germany, kicks blog design's ass, and

has been cooking some yummy stuff lately

.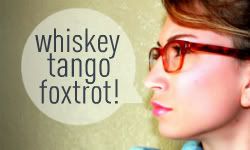 Eat, Drink, Be a Tourist
(button swap!)
Kelsey: Lives just north of me, college student, fun loving CA girl.
***********************************************************
Me, my Disney Halloween hat, and my main man, The Mickster.
Yes, we coordinated our outfits. Duh!
So, besides hanging with my bro and his girlfriend, I don't have any solid weekend plans. We'll just be playing it by ear. (haha, see what I did there? Ears, Mic

key. No?

)
I guess I could take down the Halloween decorations? Or maybe we can leave them up for another week, so th

en

we are that much closer to Christmas decorating! ;-)
TGIF my friends, and hope the weekend treats you well!
P.S. If you love Disney, like I do, then stay tuned! I may have received a copy of Brave to review, and I

may

HAVE ONE TO GIVEAWAY next week! (What??? I know. So.friggin.excited. hehe It's the little things.)