Hi friends,

happy

Friday

!!
Before I jump into my letters,
I wanted to let you know I can be found somewhere else in the blogosphere today!
I'm visiting over at Across The Pond today, with the fabulous Megan!
She is one my daily read, and one of the first "lifestyle" blogs I ever got hooked on
(which led me to all of <---THIS--->!!).
I really wish I lived in Europe so we could have a blate!
Maybe when she gets back to the States. :-)
She is one genuinely funny and sweet lady.
If you are visiting from Megan's place, HELLO!
Welcome! Stick around for a bit. :-)
* * * * * * * * * * * * * * * * * * *
Dear Beautiful Horses... I'm coming to see you! Apparently you are not only beautiful, but also talented. I'm excited to find out exactly what that means on Saturday night, at Valitar!
Dear Ocotillo Desert... No crashing allowed for my boyfriend tomorrow, please. He has to be back in time for Valitar. Plus, I've already been through enough of that crap, right?
Dear Pinterest... I am coming for you this weekend to decide what to eat/make/buy for Thanksgiving. I'm sure there will be an overwhelming number of ideas, so I should probably narrow it down before I start. ;-)
Dear Christmas Decorating... I'm making some plans for you. OK, the ornament tree might be a bit advanced but I could definitely do the ornaments in the glass jar, and maybe the wine bottles. Wonder if Gunney would sit still long enough for me to snap a pic like that! :-)
Dear Readers... I've jumped to 100(+) this week. Thank you all! Assuming a lot of you came from my sponsorships recently, we can pretty much agree we will get along , since we read the same blogs. duh. ; -)
Dear Boyfriend... I'm looking forward to our dinner and a (horse) show date Saturday night. It's been a while since we've done something new. yay! :-)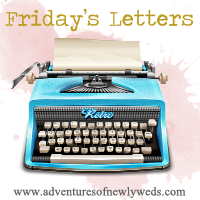 * * * * * * * * * * * * * * * * * * * * * * * * * * * * * * * *
Today's Fancies

topic

was inspired by all the yummy treats that are available in the fall.
I think I skipped this week in the summer but I know I thought about doing "orange creamsicle 50/50 bars". :-)
From Alison:
Winter may not begin until December, but it feels like fall with each passing day. Let's serve up our must-have autumn treats before the season passes on Friday, November 16th. Whether its a snack or a drink, you can have lots of fun with this one!
Can you guess what autumn treat I chose?? Yep, Pumpkin Spice Latte. :-)
I love them.
I was thinking candy apple, or maybe candy corn? But when I saw this outfit it just jumped out as PSL! Even a touch of green, like a Starbucks cup!
The boots are beautiful!

Unfortunately they are $300.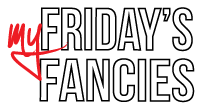 I hope you are all having a great Friday and have some fun plans for the weekend!