It's a lovely Friday (

OK, every Friday is lovely compared to Monday-Thursday

)
and I'm linking up with the lovely AV
from Long Distance Loving for her weekly outfit party...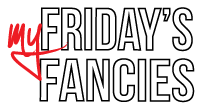 This week....
back to school!
OK, so it has been a VERY long time since I had a first day of school outfit to choose... And back in 1999 I probably wouldn't have chosen something like this.
BUT, it's 2012 and I think this looks cute and comfy and perfect for the first day back (in San Diego at least).
I love the color, and the "it's still summer" vibe about it.
Gotta have a purse AND a tote bag for all that school stuff.
Some (hopefully) comfortable shoes for trudging around campus.
If you are back in school, have a great year! :-)
I admit, I do kind of miss those days.
And my dorm room with a view of the ocean.
My office job is pretty much the same year round nowadays.
No more summer vacation, winter break, spring break...boo hoo.