Another week down....TGIF!
Linking up with AV for...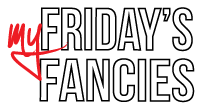 I have had this first outfit pinned for months.
And it REALLY is the perfect autumn outfit, especially if you happen to live in the English/Irish/Scottish countryside. And you like to take walks with your sheep dog, through the lovely fields of...well, sheep I guess. I hope I can take a stroll in one of those countrysides one day. :-)
But... I know I have already used that outfit once before in a FF post... so I chose another! I love the green base color (my favorite) and also the red pops of color. It's perfect for cider drinking, apple picking, and other autumn related activities. :-)

Happy Friday you guys!
You can follow me on Instagram here
And here on Pinterest...

And I have
(once in a blue moon)
contributed to this smart, funny,